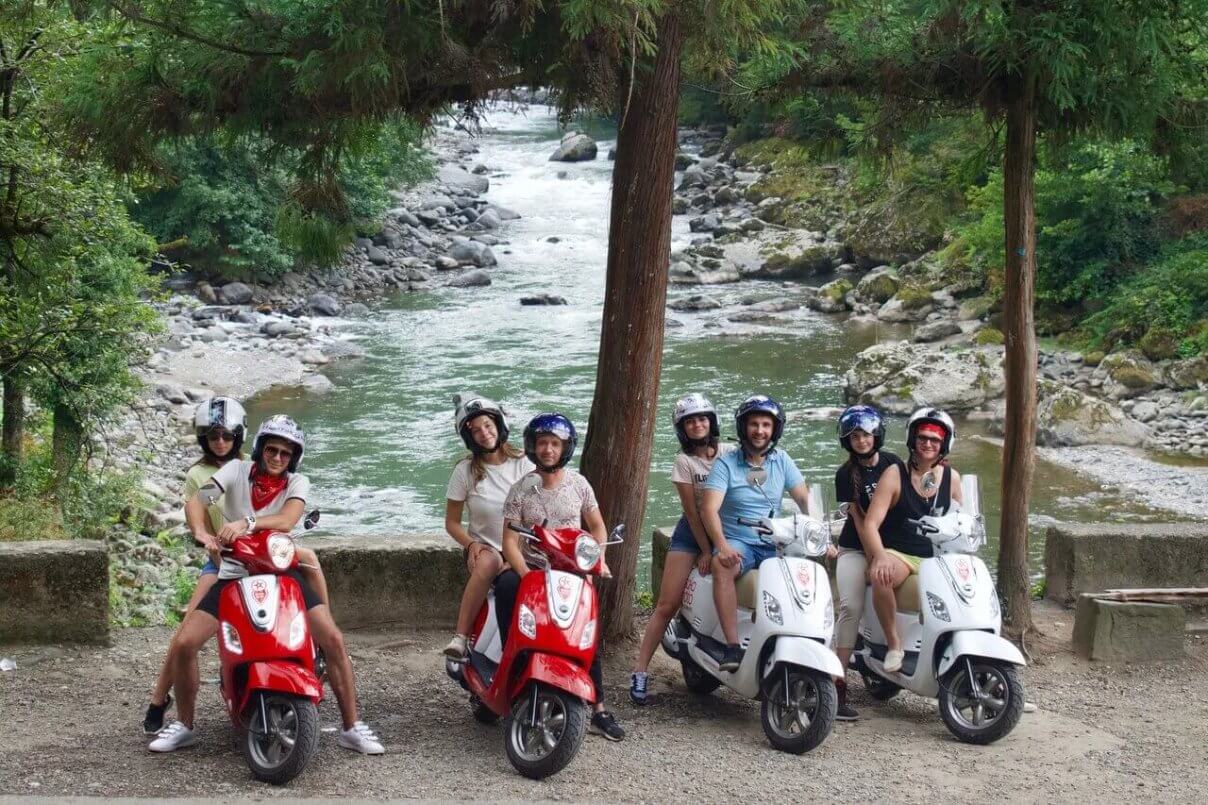 Take a ride on one of the most beautiful gorges of mountain Adjara.
View the border with Turkey from a height of 1000 meters.
Visit a unique ethnographic museum.
See waterfalls, ancient arched bridges, an existing water mill, a village power station with an aqueduct, and a Soviet fortress from the Cold War times.
Take a swim in the mountain river.
Dine at the Adjara manor.
Duration of the tour (with transfer) — 8 hours ⏱
INCLUDED IN THE COST: TRANSFER FROM BATUMI AND RETURN TRIP, EXCURSION, LUNCH.
TOUR PRICE FOR ONE PERSON — 195 GEL, FOR TWO PERSONS ON ONE MOPED — 285 GEL, YOU AS PASSENGER (OUR DRIVER) 225 GEL.